HUNT MALLARDS & CANADA GEESE IN IDAHO WITH DRY FOOT OUTFITTERS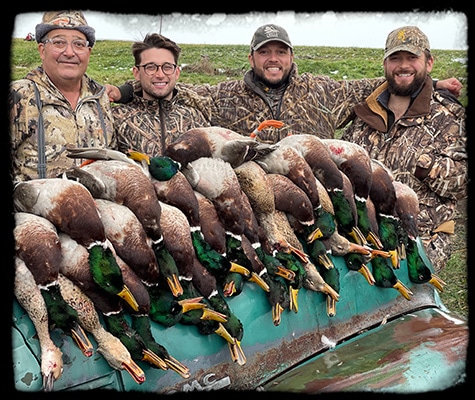 Dryfoot Outfitters is exactly that, we offer waterfowl hunts for Mallards and Canada Geese in Southern Idaho where duck and goose hunters can hunt in comfort, with their feet on dry ground. All our hunts are on private, highly managed land, geared for the migratory waterfowl that flock to the Hagerman Valley of the famed Snake River in Idaho.
All of our land encompasses the Hagerman Wildlife Area, which has long been coined the mecca for waterfowl hunters from across the world. At peak migration periods, the Hagerman refuge system can be home to over a million birds, mainly Mallards and Canada geese.
Our goal is to provide an experience unlike any you can find in other waterfowl locations. With our generous bag limits (seven ducks, of which all can be Mallard drakes, and four Canada geese) of the Pacific Flyway. Combined with the diverse terrain you will hunt, Dryfoot Outfitters will become an experience you will yearn for and eagerly await every year. Come see why we are considered the premier waterfowl guide service of Southern Idaho.